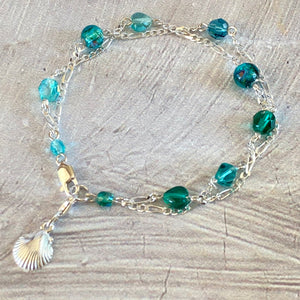 This range of Flix Handcrafted Jewellery is inspired by the crystal clear Teal colours of the water at Meelup Beach, in the South West of Western Australia. If you've had a swim there, you'll know what I mean.
2 strands of Sterling Silver Chains or fine Rolled Gold Chains and a beautiful selection of 6mm Art Glass Beads, including Murano Glass, Crystal and Czech Lampwork Glass.

A little something to remember that holiday 'Down South' or just because it's your favourite place.